About project
Innovation
This project focused on using custom polymers from an Ohio based company (Akron Polymer Systems) to explore their utility for a variety of flexible electronics applications. Flexible electronics represents a significant potential market as well as provide new functionality for military and space applications especially for USAF and NASA due to potential lower weight. Problem is plastics used for many flexible electronics cannot withstand required processing temperatures for high performance electronics. Three demonstration platforms were explored for high performance plastic substrates: solar cells, printed sensors and human performance sensors/actuators. Each of these platforms have different performance requirements, but all can benefit from improvements in the plastic substrate.  
Objectives
The results from this program demonstrated the challenges associated with processing CdTe photovoltaic (PV) cells on plastic substrates due to the high temperature required to achieve acceptable performance. This work demonstrated that alternative chemistries are insufficient to obtain commercializable CdTe PV. However, the collaboration with OFRN opened a new path for Lucintech to expand the field of use of their deposition expertise from PV to neutron detectors for Homeland security. The high temperature polyimides exhibit significantly higher dielectric constants than Kapton or other common plastic substrates and enable enhanced performance of printed antennas due to both higher sintering temperatures and the higher dielectric constant of the substrate. The final platform focused on using roll-to-roll technology to make low cost substrates that provide good electronic contact to skin for on skin sensing and stimulation. The two primary challenges identified that remained at the end of this project were how to simply interface these substrates to the rest of the electronic system and how to avoid pressure sensitivity from particle filled materials. The later point could be exploited for piezoresistive applications. 
Commercial Goal
This project facilitated the development of new research works and associated extramural funding. This included funding for a small Ohio business (Lucintech), which led to increase in the workforce. There were also multimillion dollar awards associated with flexible electronics and PV awarded to University of Akron and University of Toledo.  This work did open several new pathways that could lead to new commercial products with further development.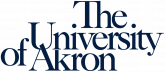 OG image