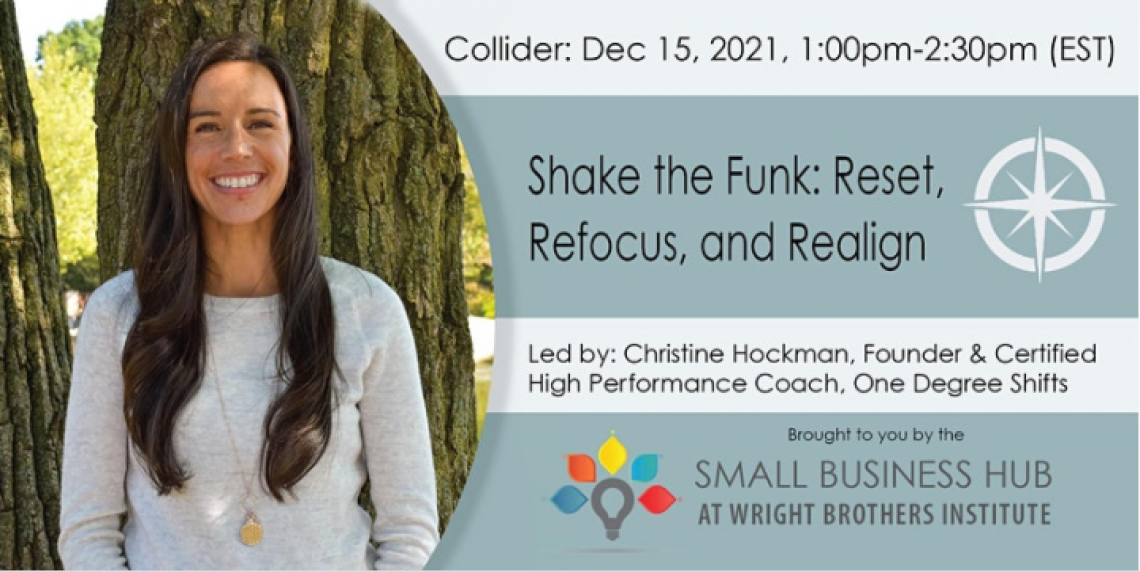 Event status
Shake the Funk: Reset, Refocus and Realign
About the Workshop:
Have you looked in the mirror lately and thought … "Darn, I thought I'd be further along by now." Don't wait until January 1 to figure out how you'll make a change. Learn what you can start doing NOW to get inspired, reset and re-focus on what's most important to you.
This year, we've all been so busy, distracted and pivoting around new demands. It may have taken a toll on you physically, mentally and emotionally.
That's why it's so critical to Reset, Refocus and Realign.
Bust out of your "funk," end the year strong, and start 2022 with incredible intention, focus and appreciation for life.