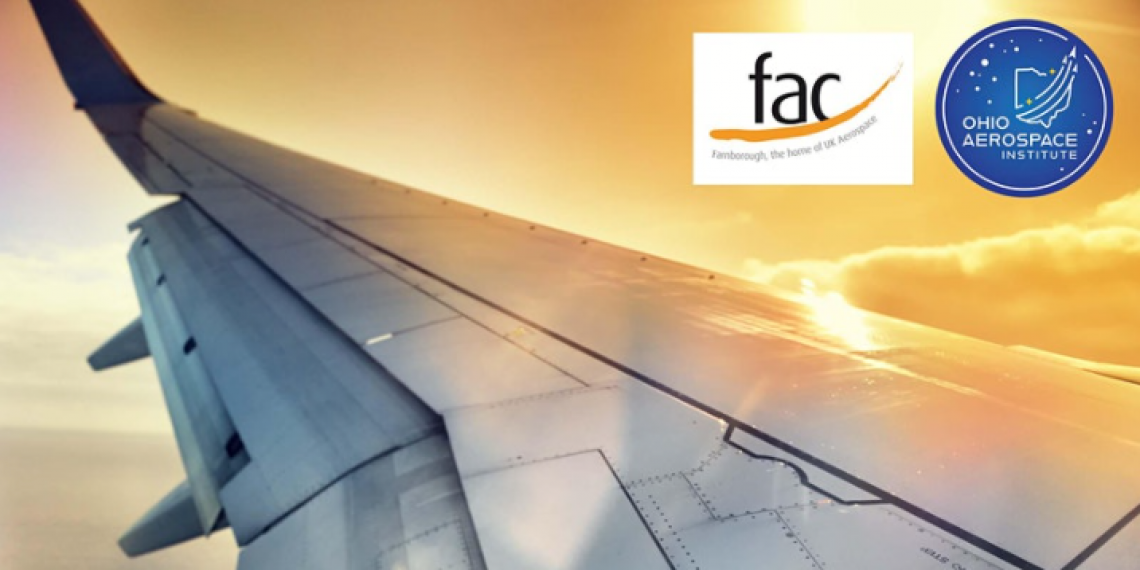 Event status
Confirmed
for
Wednesday, August 25, 2021
The Ohio Aerospace Institute (OAI) and Farnborough Aerospace Consortium (FAC) will present U.S. aerospace strategy to the OAI and FAC network.
OAI will present an overview of the U.S. Aerospace Industry and areas in which the U.S. and U.K. may collaborate. Hear from industry experts to understand the supply chain, the future of flight and forward-thinking industry milestones.
This event is for Ohio and U.K. companies interested in business collaboration.