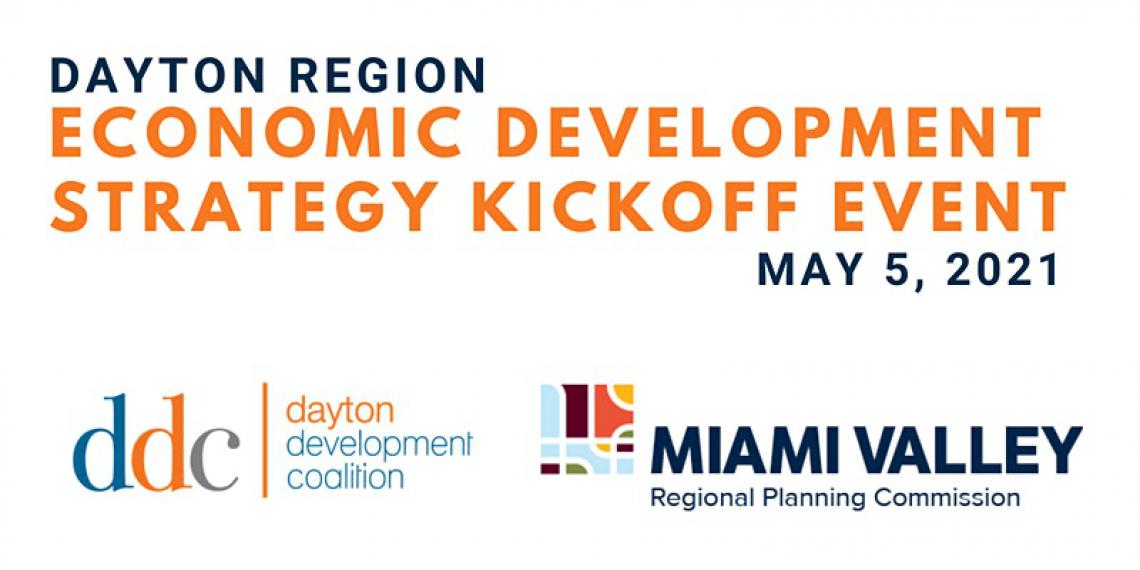 Event status
Confirmed
for
Wednesday, May 5, 2021
The Miami Valley Regional Planning Commission (MVRPC) and The Dayton Development Coalition (DDC) are partnering with the U.S. Economic Development Administration (EDA) to update to the Comprehensive Economic Development Strategy (CEDS) for the Dayton Region.
MVRPC and DDC will launch the Dayton Region Economic Development Strategy planning process with a kickoff event on May 5, 2021.
The CEDS is a strategy-driven plan for regional economic development covering 14 counties in the Dayton Region. MVRPC and DDC will leverage both agencies' existing stakeholder committees throughout the process to develop a high-level analysis and strategy to diversify and build resiliency for our Regional economy.
A current and EDA compliant CEDS is necessary because it is a pre-requisite for many critical funding opportunities available through the Department of Commerce for government, higher-education, and business organizations in the Dayton Region including American Recovery Act, CARES Act and Opportunity Zone programs.
For more information about the CEDS planning process, please contact Stacy Schweikhart, MVRPC Director of Strategy & Engagement: sschweikhart@mvrpc.org or Julie Sullivan, DDC Executive Vice President of Regional Development: jsullivan@daytonregion.com .