About project
Innovation
The Air Force Life Cycle Management Center (AFLCMC) requires a retrofittable anti-icing technology and certification approach for medium altitude unmanned aircraft systems (UAS). Battelle's HeatCoat™ Ice Protection System (IPS) is an innovative electro-thermal anti-icing and de-icing system based on carbon nanotube (CNT) heaters.
Objective
The objective of this project was to develop a test article representative of an aircraft engine air inlet and to conduct icing wind tunnel testing using that test article. Icing wind tunnel testing is a required risk mitigation step to validate performance of an IPS on a specific aircraft shape prior to natural icing flight testing.
Analysis and computer-aided design (CAD) tools were used to tailor the HeatCoat™ IPS for the specific application. Tailored integration tooling was developed to aid in the retrofit of the HeatCoat™ system. The icing wind tunnel tests were conducted at the Icing Research Tunnel (IRT) at the National Aeronautics and Space Administration (NASA) Glenn Research Center. The HeatCoat™ integrated inlet was mounted to the 3D structure developed by the University of Dayton Research Institute (UDRI). All primary objectives of this project have been met. The tasks completed under this project have shown that the HeatCoat™ IPS can be readily retrofitted onto an aircraft engine air inlet. A representative test article has been created using advanced 3D printing approaches, and icing wind tunnel tests using this test article have demonstrated that the HeatCoat™ system can successfully function as the primary engine inlet IPS, meeting all operational icing requirements. Additionally, computational ice prediction and thermal analysis tools have been further validated through icing wind tunnel testing. These models will be used on future tasks to evaluate IPS performance for new applications.
Commercial Goal
This project was a critical step on the pathway to commercialization of the HeatCoat™ IPS by Battelle. The technical work performed here set the stage for follow-on work for an airworthiness certification program being pursued by Battelle. Upon successful completion of flight testing in that program, and ultimate commercialization of the product, we anticipate creation of jobs for manufacturing of the HeatCoat™ IPS. This project also resulted in enhanced connections between The Ohio State University (OSU), University of Dayton Research Institute (UDRI), and Case Western Reserve University (CWRU), leading to ongoing discussions for proposals for follow-on work. We also have established stronger ties with NASA Glenn Research Center, leading to ongoing discussions of follow-on icing work.This executive summary does not include proprietary or export-controlled information.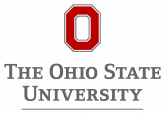 Project lead
The Ohio State University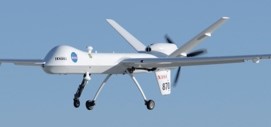 OG image