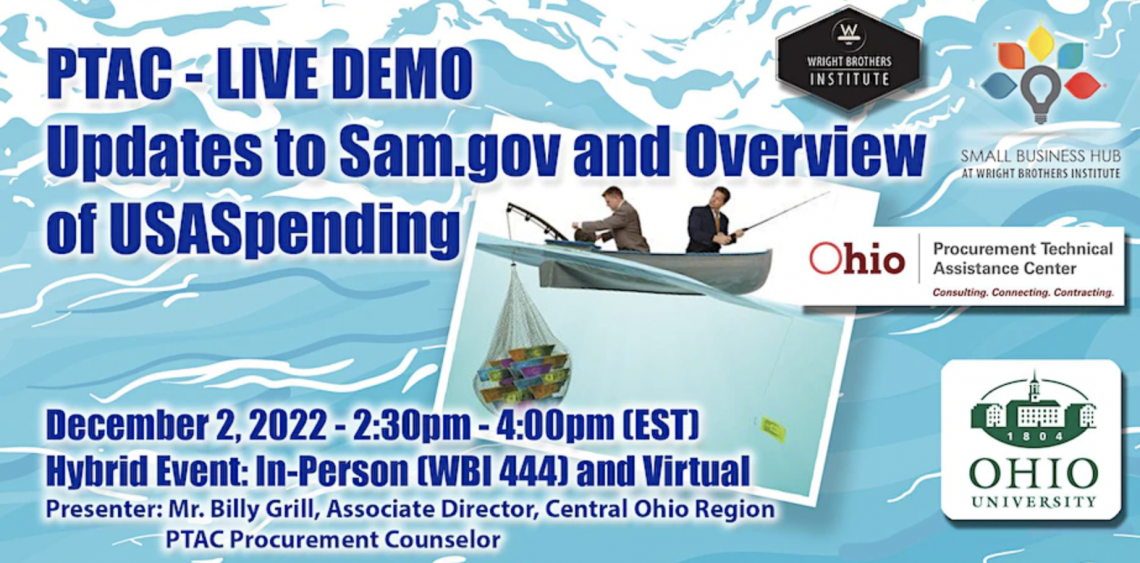 Event status
Join the Ohio PTAC for an exercise in market research and pipeline development using free and publicly available tools. We will spend time looking at the capabilities of multiple platforms including SAM, USAspending, and more. Making data driven decisions as a small business is vital to your success and growth. We will walk through how to connect the dots to make your data actionable. This will be a flexible and open exercise that is completely live, no Powerpoint, and no filler!
Speaker: Billy Grill, Associate Director, Ohio University Procurement Technical Assistance Center
Mr. Grill has over 17 years of marketing and developing business at all levels of government. His clients range from small trades companies to cutting edge machine learning researchers. He is a self-professed "Data Wonk" that is in currently in recovery.