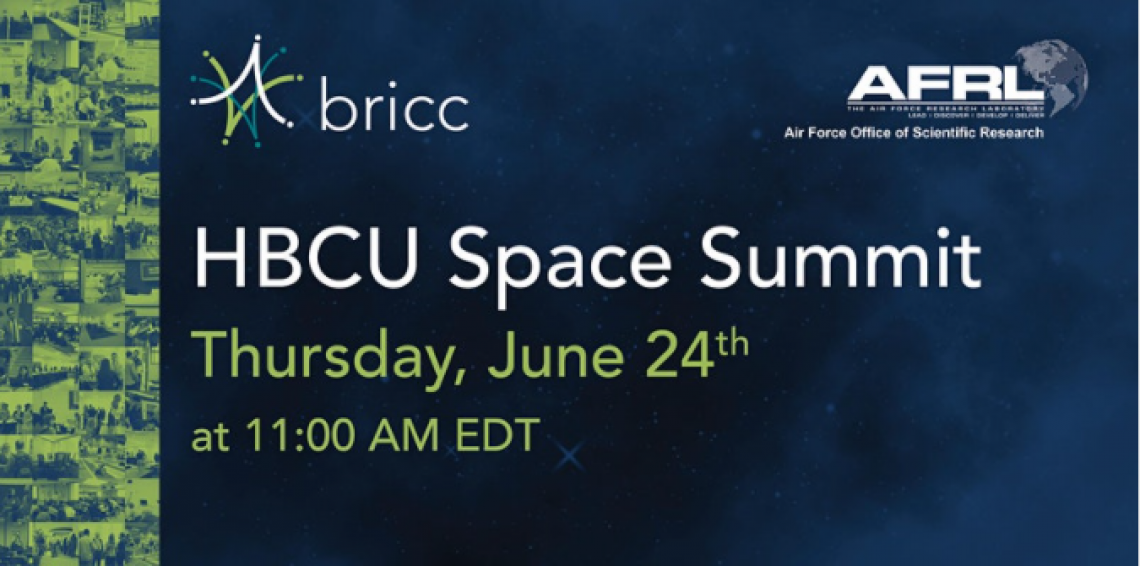 Event status
Confirmed
for
Thursday, June 24, 2021
The Air Force Research Laboratory's ( AFRL ) Basic Research Innovation and Collaboration Center is pleased to present the HBCU Space Summit on June 24, 2021 from 11am-12pm EDT.
With the world's eyes focusing on the challenges of space more than ever before, the space domain is becoming increasingly important. The nation's Historically Black Colleges and Universities (HBCU) have a critical role to play in expanding scientific knowledge and improving technology capabilities in space. The HBCU Space Summit will provide HBCUs with important information regarding how they can take advantage of AFRL 's opportunities relating to space science research.
The Space Summit will feature scientists on the forefront of space research including Dr. Victoria Coleman, Chief Scientist for the U.S. Air Force, Dr. Stacie Williams, Space Science Architect for the Air Force Office of Scientific Research, Dr. Joel B. Mozer, Chief Scientist for the United Stated Space Force, Dr. Premkumar B. Saganti, Regents Professor of Texas A&M University and Professor of Physics at Prairie View A&M University, and more!