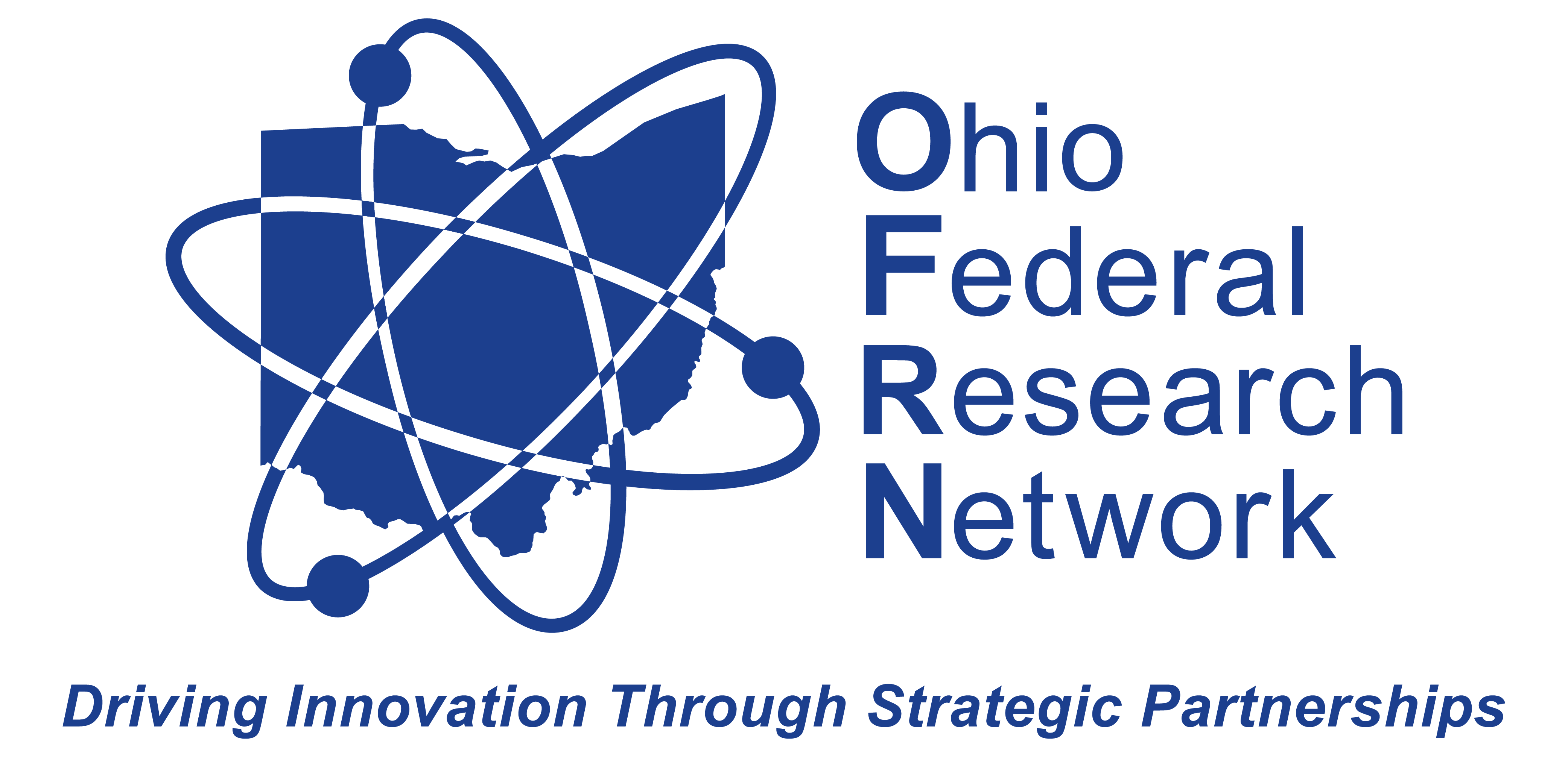 The Ohio Federal Research Network logo
We are the Ohio Federal research Network (OFRN) and, therefore, function exclusively within the state, hence, the state symbol is the basis of our logo design.
The other symbol utilized in our design is the atom, which, in science, is the smallest unit of ordinary matter. This symbol alludes to the science and research that we fund to create the next generation of innovation in Ohio.
The atom's overlapping electron orbits allude to the movement and interconnectivity of our ever-growing network of world-class technical talent comprised of small business owners, entrepreneurs, academics, and government research laboratories in Ohio.
These symbols combined create the idea that the Ohio Federal Research Network leverages the strength of Ohio's world-class research universities, industry, and uniquely valuable federal laboratories to fund and develop state-of-the-art technologies and continues to strengthen the state's economy into the 21st century.
---
Logo usage policy
We encourage clients and customers to promote our relationship by using our company logos and listing, however, permission must be obtained from Parallax first. Please submit a usage request (detailing the reason for request and locations for publication) to parallax@parallaxresearch.org. Thank you for your cooperation!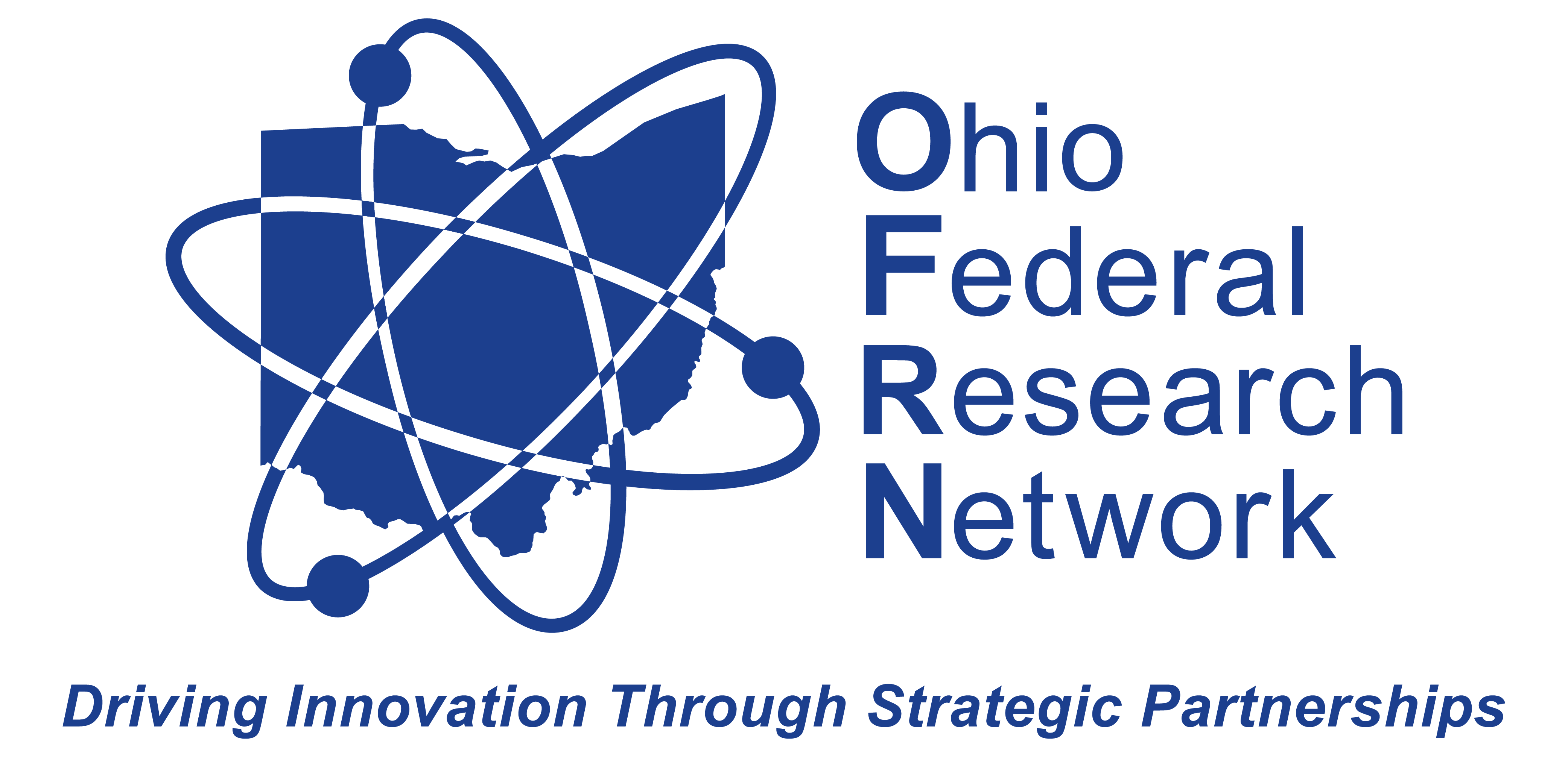 OFRN Logo Vector Files
You can download the OFRN logo data from here in .png format.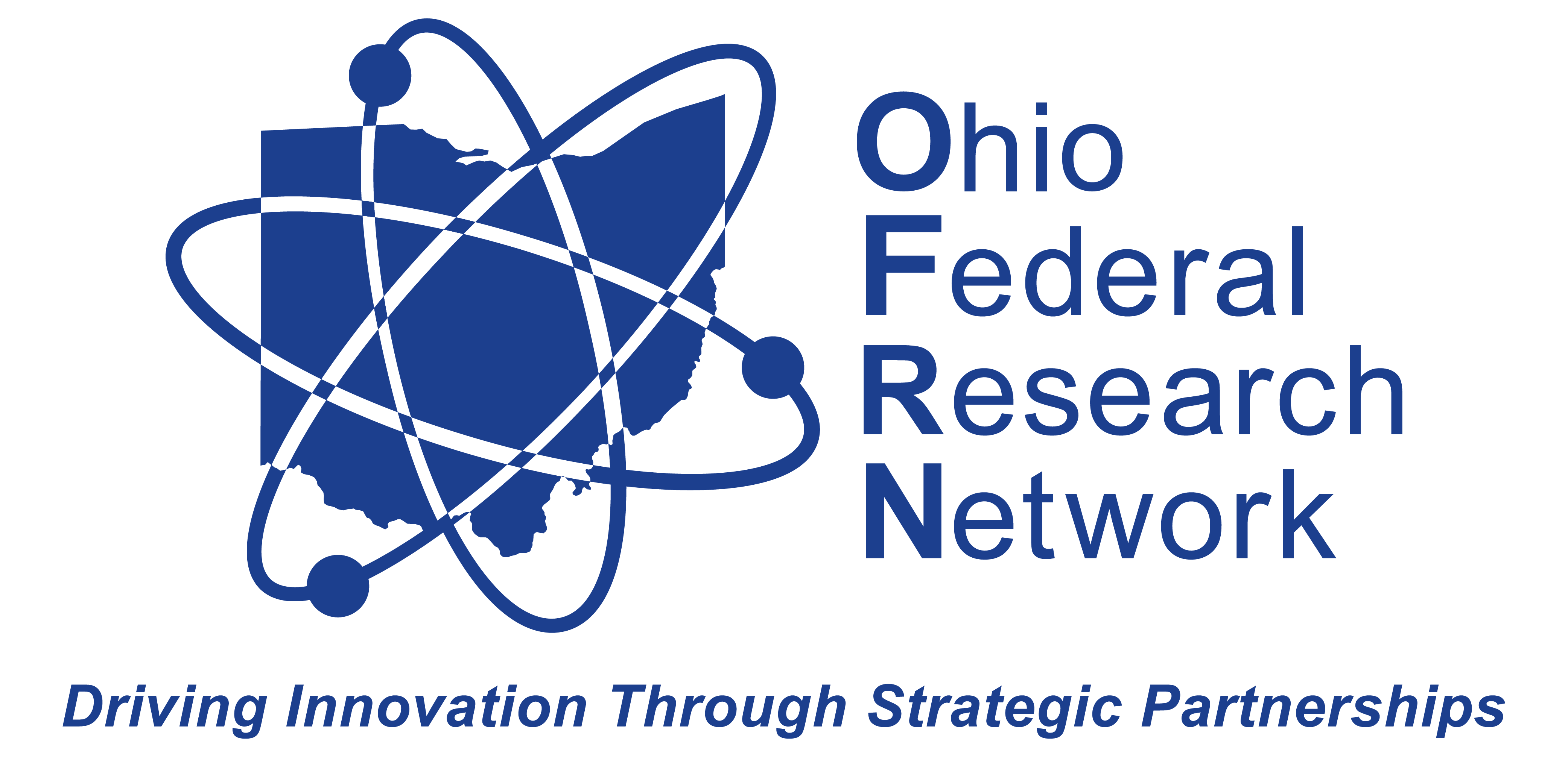 OFRN Logo Web Files
You can download the OFRN logo data from here in .jpg format.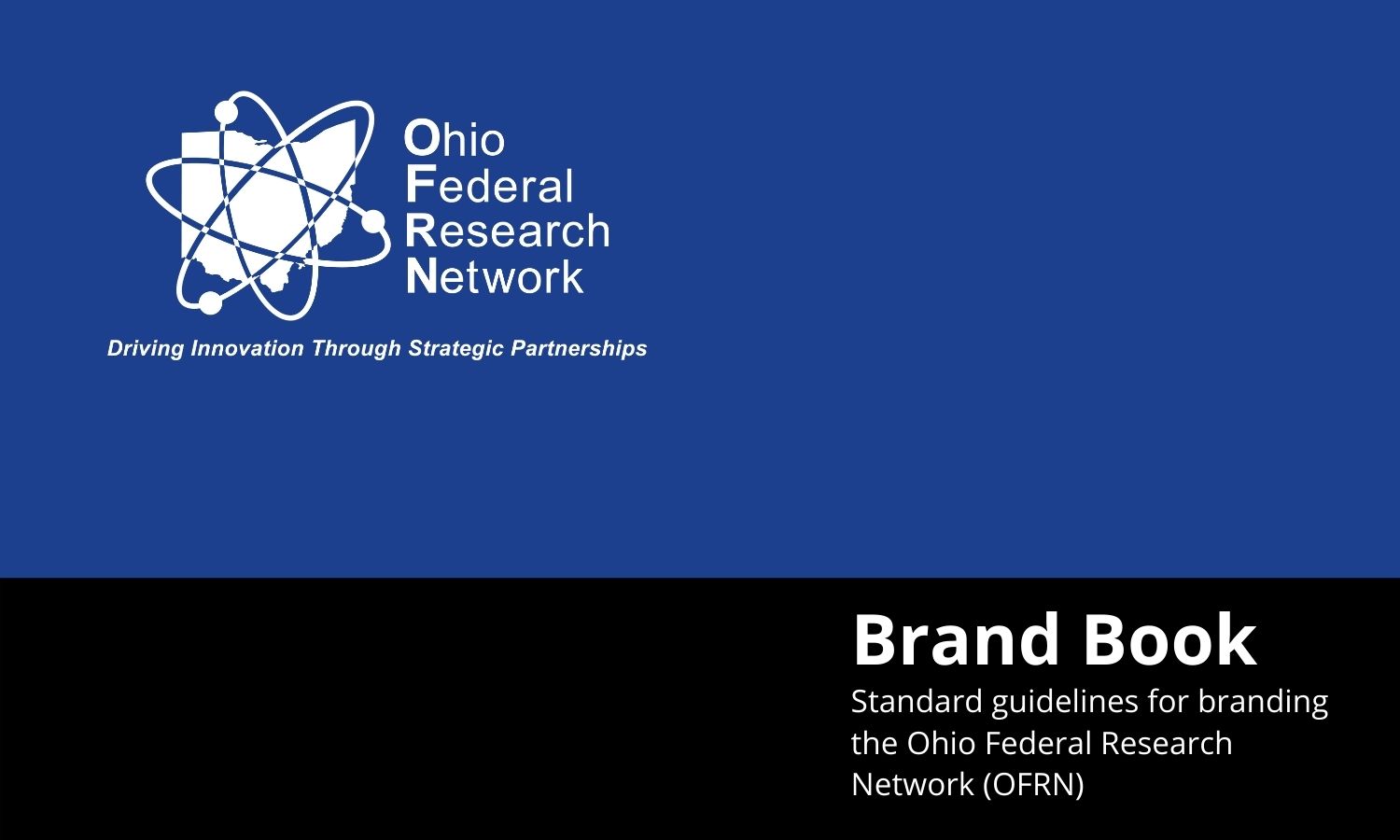 OFRN Brand Style Guide
The OFRN Brand Style Guide is a rulebook containing specifications on everything that plays a role in the look and feel of the OFRN brand – everything from typography and color to logos and messaging. It lets you know exactly how OFRN presents itself to the world.