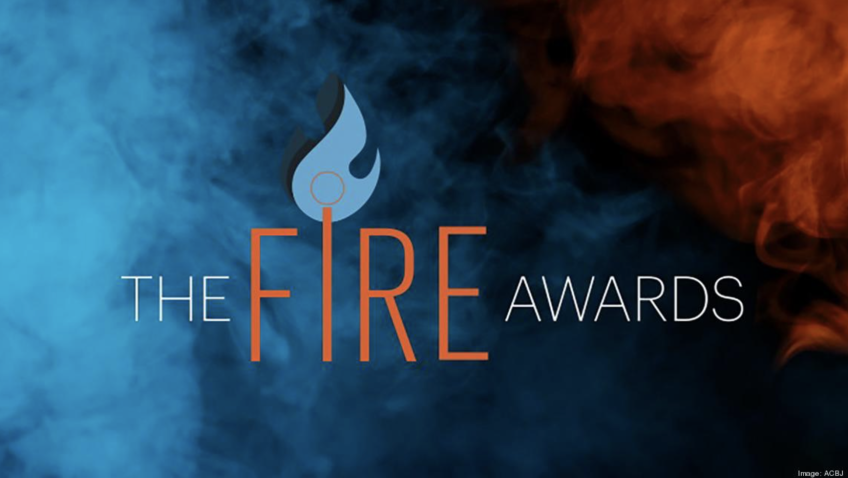 Body
Dayton, OH – On August 6, 2023, the Dayton Business Journal Inno Team announced that the Ohio Federal Research Network is a Fire Award Honoree in the category of Defense Technology. Joining OFRN as honorees in the category are GoHypersonic Inc. and Spintech Holdings. 
The Fire Awards recognize the remarkable contributions of local startups, manufacturers, nonprofits, and technology companies that are igniting the region's innovation economy. Honorees are nominated by peers and selected by the Dayton Inno editorial team. 15 honorees across four categories are being acknowledged for their exceptional contributions to the local innovation landscape. Learn more about the honorees here. 
In the category of Technology, the Ohio Federal Research Network (OFRN) emerged as the Blazer Winner, setting the stage ablaze with its exceptional achievements. Managed by Parallax Advanced Research in collaboration with The Ohio State University and funded by the Ohio Department of Higher Education, OFRN has been a driving force in propelling innovation and economic growth over the past 12 months. 
Among its accomplishments, OFRN secured follow-on funding totaling $832,000, which fueled the advancement of seven cutting-edge research projects. The organization also demonstrated its commitment to driving progress by contributing nearly $2 million as a cost share for these projects. This funding surge has led to significant technological breakthroughs, further establishing OFRN's position as a leader in defense technology development. 
OFRN's initiatives have not only resulted in groundbreaking advancements but have also created tangible economic impacts. Over the last year, the program's research and development endeavors facilitated the creation of 31 new jobs, solidifying its role as a catalyst for job growth in the region. 
Rooted in a mission to bolster Ohio's research capabilities across sectors such as defense, aerospace, energy, and health, OFRN operates as a collaborative research hub. It has forged partnerships with key players in the federal government, academia, and industry, all working together to drive innovation and facilitate commercialization. 
Since its inception in 2014, OFRN has become a powerhouse in advancing research that addresses pressing national security needs. Its collaborative approach has led to fruitful partnerships with approximately 21 academic institutions and nearly 88 Ohio-based companies, thereby fostering an environment of innovation and growth. 
"OFRN's impact extends beyond its research and funding efforts, serving as a crucial catalyst for job creation and retention in Ohio," said, (ret.) Maj. Gen. Mark Bartman, Parallax Advanced Research VP for Advanced Development. "The organization's collaborative and innovative ethos, coupled with its impressive funding achievements and economic contributions, position OFRN as an exceptional leader within its industry." 
### 
About Parallax Advanced Research   
Parallax Advanced Research is a 501(c)(3) private nonprofit research institute that tackles global challenges through strategic partnerships with government, industry, and academia. It accelerates innovation, addresses critical global issues, and develops groundbreaking ideas with its partners. With offices in Ohio and Virginia, Parallax aims to deliver new solutions and speed them to market. In 2023, Parallax and the Ohio Aerospace Institute (OAI) formed a collaborative affiliation to drive innovation and technological advancements in Ohio and for the Nation. OAI, a wholly affiliated institute with Parallax, fosters collaborations between universities, aerospace industries, and government organizations. It receives support from the Ohio Government and manages aerospace research, education, and workforce development projects worth over $300 million. OAI plays a pivotal role in advancing the aerospace industry in Ohio and the nation. More information about both organizations can be found at https://parallaxresearch.org/ and https://oai.org/.  
About the Ohio Federal Research Network  
The Ohio Federal Research Network has the mission to stimulate Ohio's innovation economy by building statewide university-industry research collaborations that meet the requirements of Ohio's federal laboratories, resulting in the creation of technologies that drive job growth for the State of Ohio. The OFRN is a program managed by Parallax Advanced Research in collaboration with The Ohio State University and is funded by the Ohio Department of Higher Education. https://ohiofrn.org/