Event status
Body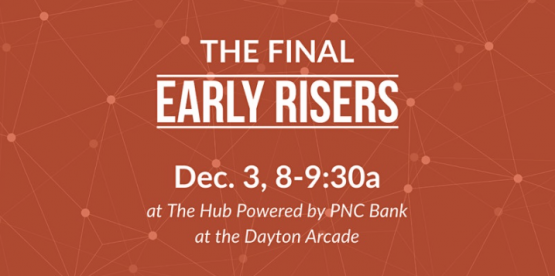 Three startup founders pitch for YOUR support!
About this event
Pitches will start promptly at 8a.
Can't attend in-person? View the stream here.
You'll meet:
 Sarah Kallile, founder of Lunnie, re-inventing the nursing bra;
 Melvin Andrews, founder Gem City Recycling, working to build a top-in-the-nation LED-recycling center right here in...
Event status
Body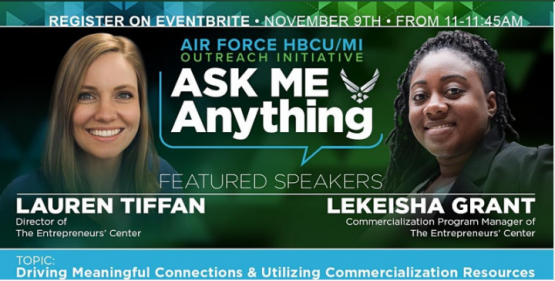 The Air Force Small Business Technology Transfer (AF STTR) program, a $97M small business program, is reaching out to Historically Black Colleges and Universities (HBCUs) with an opportunity for funding research and development through strategic partnerships with small businesses. The Air Force SBIR/STTR is setup to address barriers that exist...
Event status
Body
Join the Ohio Aerospace Institute and SAE International for a free webinar to learn about aerospace quality activities.
Aerospace quality activities including an overview of the AS9100 QMS series of standards; International Aerospace Quality Group (IAQG) ICOP scheme, OASIS Database and Certification; Aerospace Engine Supplier Quality Strategy Group (AESQ)/SAE G-22...
Event status
Body

This event is open to Small Businesses and Government. Attend this weekly webinar hosted every Thursday at 12pm EST to learn about AFVentures Topics and Q&A about our program!
9 Dec - Year in Review with Maj Jason Rathje, PhD.
16 Dec - 22.1/A AMA #2
Event status
Body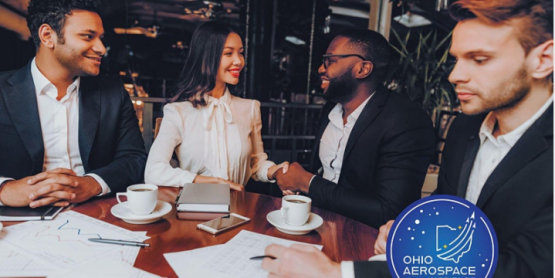 The brief overview will include a discussion about the Center for Advanced Air Mobility Institute (CAAM-I), the OAI-led virtual accelerator initiative in partnership with Manufacturing Works to facilitate growth of NE Ohio entrepreneurs and small businesses.
The initiative includes an emphasis on underrepresented small businesses that have the potential to...
Event status
Body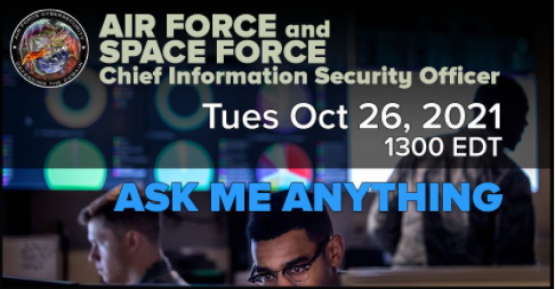 A Small Business cybersecurity and information protection Ask-Me-Anything hosted by the Office of the Air Force and Space Force, Chief Information Security Officer. The agenda includes Speakers and Q&A.
This is a DAF/CISO Office Cybersecurity AMA. This is totally optional, not-reimbursable event.
* Dec 14 – TBD ultra-relevant guest speaker