Event status
Confirmed
for
Tuesday, January 25, 2022 - Thursday, January 27, 2022
Body

The Transformative Vertical Flight 2022 meeting will take place Jan. 25-27, 2022 in San Jose, California, with our eVTOL Short Course planned for Monday, Jan. 24 and an "air taxi" aircraft display on Friday, Jan. 28. The jam-packed meeting includes the following events:
Event status
Body
What is CMMC 2.0? That's the question Aaron Troschinetz, General Manager of the Smithers Quality Assessments Division, and a key leader of their Information Security Services Department will answer in detail during this webinar, which is brought to you by the Ohio Aerospace Institute, in partnership with Kent State University.
The...
Event status
Confirmed
for
Thursday, January 27, 2022
Body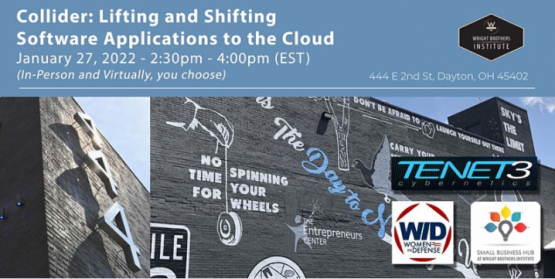 This will be a Hybrid Collider, In-Person and Virtual; the SB Hub has increased its Collider Outreach to across the entire USA. When registering to attend the event please let us know if you will be attending in-person or virtually - we have room for 80 in-person attendees.
The Small...
Event status
Body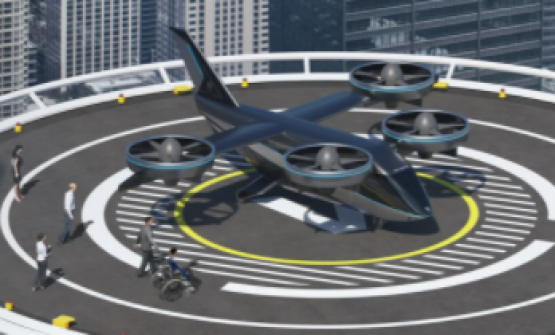 The Vertical Flight Society's annual Student Design Competition challenges students to design a vertical lift aircraft that meets specified requirements, provides a practical exercise for engineering students at colleges and universities around the world and promotes student interest in vertical flight technology. Each of the winning teams is awarded a cash...
Event status
Body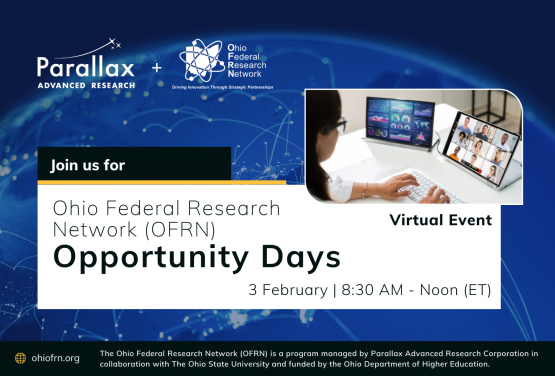 The Ohio Federal Research Network (OFRN) Opportunity Days are brought to you by Parallax Advanced Research in collaboration with The Ohio State University and the Ohio Department of Higher Education and are a new monthly event series geared toward OFRN's government, academic, and industry partners, as well as anyone interested in collaborating with another entity to solve a government challenge based on posted...
Event status
Confirmed
for
Wednesday, March 2, 2022 - Saturday, March 5, 2022
Body
AIR and SPACE POWER: INDISPENSABLE TO DETER, FIGHT & WIN
AFA's Warfare Symposium is a premier professional development event for the U.S. Air Force and U.S. Space Force—and the aerospace and defense industry that supports them. Attended by DOD officers, enlisted members, civilians, and veterans, this warfighting symposium will focus...